The concept
---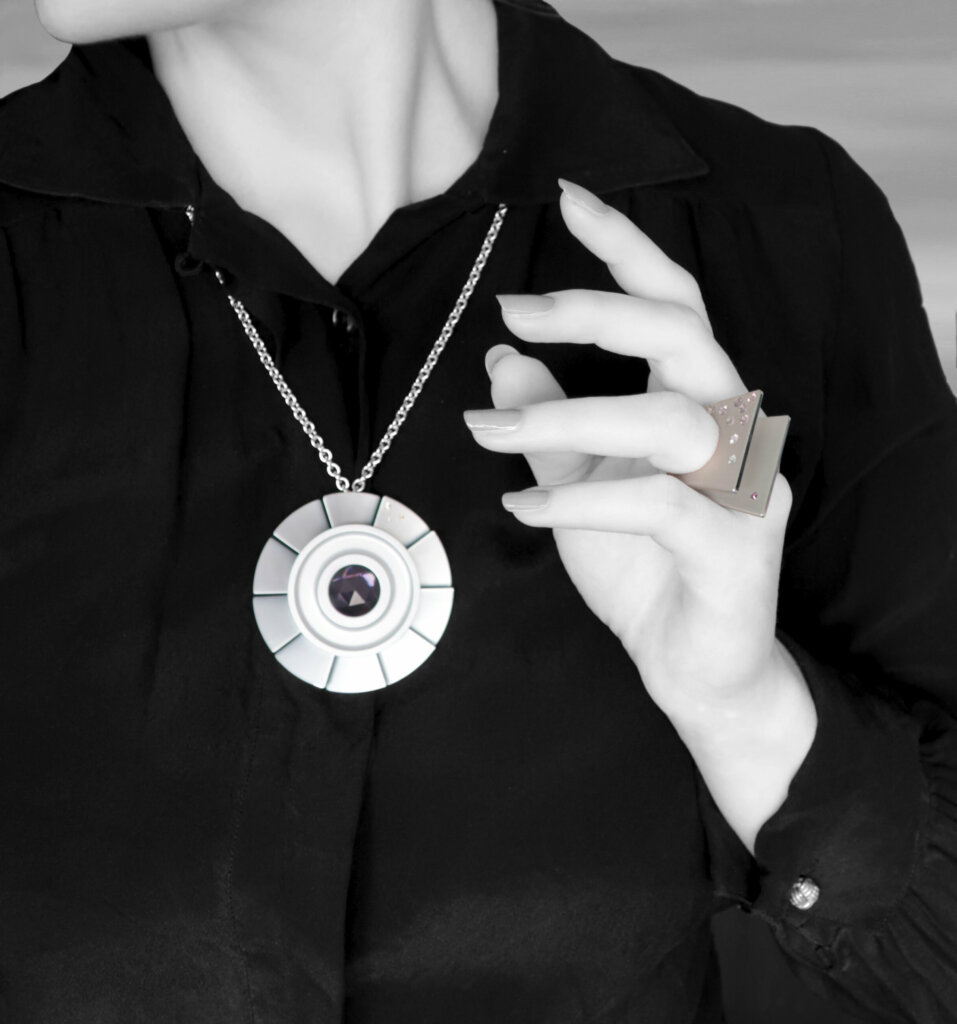 The creations of Studio C by Charlotte Romer are inspired by the powerful, fast and resolutely contemporary world of precision mechanics, as well as from France's delicate, sensuous and long-standing jewellery tradition.
The bold forms imagined by the designer, Charlotte Romer, are taken from the aircraft industry and then diverted and reworked to produce objects that are both innovative and sculptural.
Each jewel is adorned with one or more gemstones, custom-made by a French stone-cutter.
She has chosen to retain the original material, aluminium, for its lightness, luminosity and originality, thus bringing fresh inspiration to contemporary jewellery design.

Each line is produced in very small series and can be subject to special orders or unique pieces.
"Following in the footsteps of Després, Dinh Van or Jean Vendome who experimented with the unconventional, she pushes the boundaries of design references, teasing the perceptions of the precious and the non-precious. The design object is a central point of her jewellery creation: grandiose and pure forms sculpted in an industrial material, aluminium, host fine stones. The result is a dialogue that is both sharp and subtle, racy and so modern, feminist in fact."

Arina Pouzoullic, founder and CEO of Second Pétale gallery
The designer
---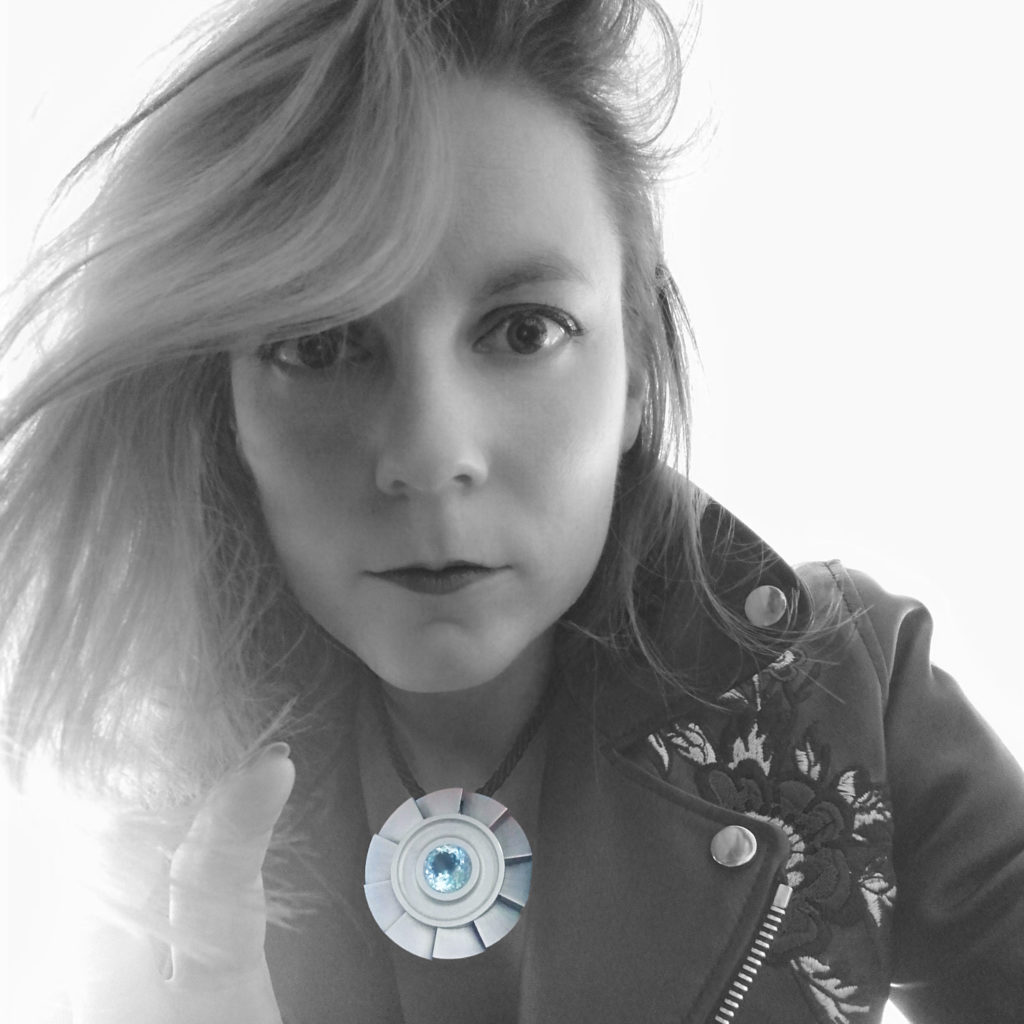 Jewellery designer, passionated by mechanics and gemology, Charlotte Romer founded Studio C by Charlotte Romer in 2020 to give form to her dreams and share her inner world.
After graduating in art history from the Sorbonne and the Ecole du Louvre, Charlotte Romer entered the art market and joined Sotheby's in Paris. She then spent the following 9 years in an important gallery specialised in 20th century decorative arts in the heart of Saint-Germain des Prés in Paris, before returning to her first love: creation, jewellery, gemstones and photography.
She then trained in gemology at the Gem-A (she is gradutaed in 2021) and in metal polishing at the Haute Ecole de Joaillerie in Paris.
She creates unique pieces, that she exhibits in France and abroad and creates also bespoke jewels for private clients.